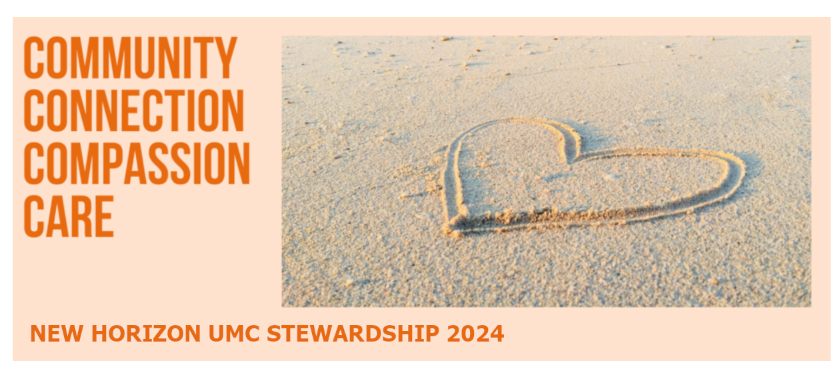 Dear New Horizon Family,
Our 2023 Stewardship Campaign is best summarized as celebrating our community as one Heartbeat.
This month, we have gathered in our unique, gifted diversity, honoring the stories of our formation and celebrating who God has created us to be as we prepare for ministry in the future generations and respect the wisdom of our beloved congregation.
We are called in this new season to the presence of the unfolding Church in the 21st Century as we rediscover our mission, re-engage our neighbors, and refocus our finances on a journey of generosity and growth.
We conclude our Stewardship Campaign on Sunday by celebrating our First Fruits Service and receiving our 2024 Pledge Cards.
The Church exists to be a place of transformation for the transformation of the World through the disciples of Christ.  We thank God for our community and request as part of our life together, you consider giving to New Horizon.  Our Finance Team monitors the finances regularly. We do not operate from a contingency fund, which is part of what we hope to build towards in the future, and therefore, our cash flow is a crucial factor in our daily Stewardship. 
We expect to finalize our Budget during November 2023 after the Stewardship Pledge is received. We will share this with the Congregation as we discern the Ministry of New Horizon United Methodist Church together.
The loyal giving from this Congregation is a testimony of deep faith, and we thank God for your Stewardship. Pledges allow us to plan ministry for the future. Giving by pledgers in step reports indicate similar patterns in each giving step for 2022 and 2023 year-to-date.  There are 75 pledging households this year and 70 pledging households in 2022.  The good news is $10K more pledge income received year to date than last year. Unpledged giving from January through August is less this year by $42,800 compared to 2022.  Step reports for unpledged giving show 108 identified givers the previous year compared to 98 identified givers this year, a reduction of 10 households.  Action reports for unpledged giving show 108 givers last year compared to 98 givers this year.
How can you be part of the tithing and giving to New Horizon United Methodist Church?
Consider joining our stewardship pledge campaign for weekly or monthly periods.

If you worship online, try giving online. Here is the QR code for church giving.

Ways to increase our regular church giving:
a. Use envelopes for cash or checks in the offering plate or by utilizing online bill pay through our bank. Just add the church as a payee at 5741 S. Flamingo Road, Southwest Ranches, FL 33330.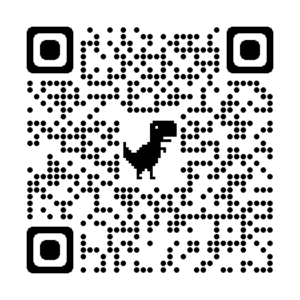 b. Online giving at our website www.newhorizonumc.com, choose "Give" at the top of the page.
            c. Text to Give by texting "give" to 954-800-2369.  The reply message links the church's giving platform through Sharefaith Giving.
        4. Pay down the mortgage principal above and beyond the current commitment.
        5. Make a once-off donation to close the faith gap.
            a.  Apportionments outstanding as of September 2023 is $25,000.
            b.  Southwest Ranches Fire Assessments -2023 total bill is $24,979.
        6. Give for a specific ministry over and above regular offering  – youth, music, worship, crafters, etc.

You are welcome to take a look at our Financial Summary Report for 2023 through September further below.
Please join us as you are able on Sunday, a time of celebration with your brothers and sisters in faith. Our pledge cards will be on the altar as we dedicate and pray over the finances and future of New Horizon's Ministry.

Blessings in Christ's love,

 Rev Jacqui Jones
Senior Pastor, New Horizon UMCT
Please take a moment to fill out our Pledge Form.